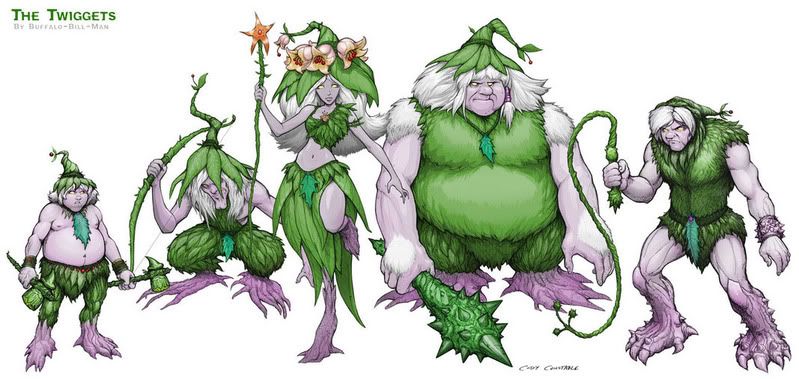 In the 1980's She-Ra cartoon Princess of Power, not many characters were as looked down upon and thought as uncool as the Twiggets. The Twiggets were a group of plant people who's main purpose was to protect the mystical and enchanted Whispering Woods.
Shortly after Mattel decided to upgrade their Masters of the Universe toyline and start making new toys and stories I decided to upgrade some of the more unloved characters that would not be appearing in the new series.
The Twiggets were a few of the first characters I upgraded.